This post was sponsored by the Italian Trade Agency as part of an Influencer Activation for Influence Central and all opinions expressed in my post are my own.
When it comes to special occasions, I like to go all out on a home-cooked meal. Whether cooking family favorites or something new, it can be intimidating to match appropriate wines for your guests. A passion my husband and I both share is exploring wines of the world. Today I'm sharing our knowledge and experience on a particularly personal interest, Italian wine.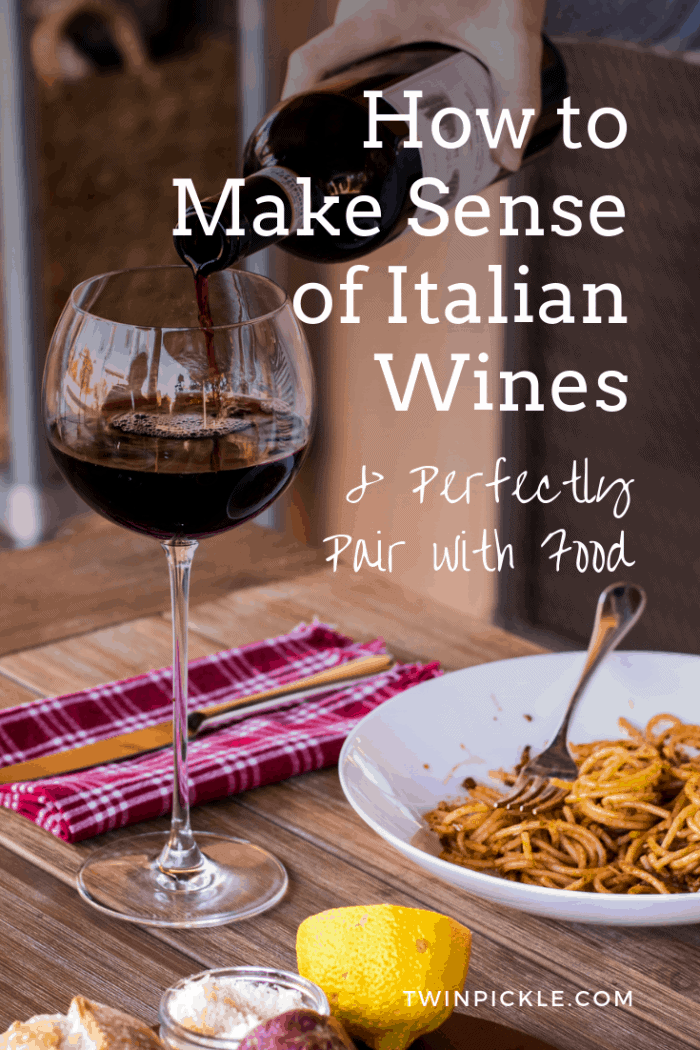 Understanding Your Wine Makes all the Difference
It's easy to stick with the familiar when it comes to wine, but armed with a little knowledge you can not only hone in your tastes, but also impress your guests.
Italy produces the largest volume of wine in the world, and with over 500 varieties of grapes, and possibly as many as 3,000 with hundreds yet to be classified, you can be sure there is something for every taste. From fresh, young wines ready to drink now, to big, bold aged wines, Italian wines are extremely expressive and are often referred to as "passionate wines."
The history of wine production in Italy is fascinating. We toured one vineyard that is now producing wine from a grape variety that was almost extinct until recently. While some wineries have stayed true to their production style going back 4,000 years, others are innovating. Italy really is at the forefront of modern winemaking, from technology to sustainability.
The Magic of Tuscan Wines
My husband and I have been studying and sampling wine together for over 15 years and it has not only upped our entertaining game, but it has also shaped our travels. We have toured vineyards in France, Italy, England, South Africa, and the US. There is nothing like the charm and beauty of an Italian vineyard.
My husband grew up spending his summers in Tuscany where his parents still have a house in the beautiful countryside. We have visited together a number of times and the food and wine scene is casually spectacular.
Tuscany is probably my favorite Italian wine region, partly because it's so nostalgic of our visits, but also because the wine is incredible. We often choose Tuscan wines to match with home cooking, whether it's traditional Italian recipes, hearty American dishes or light bites.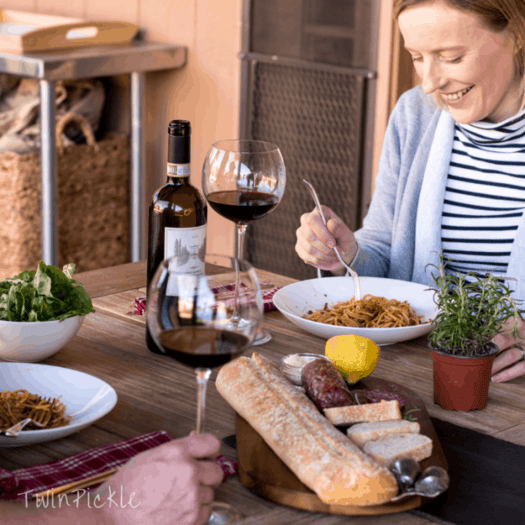 Finding a Grape and PDO You Love
Tuscany grows a number of different grape varieties but is well known for the native Sangiovese grape. The characteristics of Sangiovese vary widely from fruity through to deeper, earthy flavors. What makes the difference is the exact growing region, winemaking process and grape varieties used.
There are a number of PDOs (the abbreviation of the European Union's Protected Designation of Origin classification, known by DOC or DOCG in the older Italian system) within Tuscany and once you hone in on which one is to your taste, you'll find it much easier to pick wine in the store. To learn more about regions and individual PDOs I highly recommend visiting the Extraordinary Italian Wines website. They have extensively detailed information on all areas.
For spiced, earthy flavors it's got to be Brunello di Montalcino. This PDO is small and elite, and the only appellation which requires their wine to contain 100% Sangiovese. It's generally a special occasion wine and traditionally pairs well with hearty foods such as steak, stew, and hard cheeses.
For something super smooth and slightly lighter on the wallet, I love Vino Nobile di Montepulciano. This PDO must contain at least 70% Sangiovese, and the bottle I enjoyed recently contained a blend of 90% Sangiovese and 10% Mammolo grape varieties. I enjoyed a 2013 vintage and it was fantastic with our plate of Spaghetti Bolognese. Incredible quality, smooth, warming and perfectly balanced.
The most well known Tuscan wine is probably Chianti. There are two separate PDOs for this variety of wine and it's worth noting the difference. Chianti Classico PDO must contain a higher percentage of Sangiovese,can only be made with red grapes and must come from within the specifically delimited territory in the heart of the region. Chianti PDO can contain 10% white grapes (although producers consider this a largely outdated practice) and does not need to be aged in the bottle as long. This tends to make Chianti Classico deeper and richer in flavor, and usually a little pricier. When judging the price of a wine, always take into account which PDO it came from… pricing is not as random as it may seem.
What about White Italian Wines?
Tuscany does produce white wine but is primarily a red wine region. Vernaccia di San Gimignano is however delicious, and the town of San Gimignano is probably my favorite spot in the whole of Tuscany, so do visit if you get the chance!
Leaving Tuscany, Soave from Veneto is often overlooked and a classic Pinot Grigio from Alto Adige matches perfectly with a homemade bar board of nuts, deli meats, and light cheese.
Traditional vs Unexpected Food Pairing
I love to pair Italian wine with Italian food. It feels nostalgic of our time in Europe and creates an air of La Dolce Vita! We only moved to the US from Europe 5 years ago and we do miss the laid-back Mediterranean lifestyle you soak up as you travel through France and Italy. Slow sipping wine with friends, good conversation and casual eats is the best.
Having said that, the flavors of Italian wines can perfectly match with all kinds of cuisine. Here are a few of my alternative food and wine pairings:
Asian Stir Fry – Pinot Bianco from Alto Adige. An elegant, crisp alternative to Pinot Grigio.
BBQ Ribs & Brisket – Primitivo from Apulia. A big bold, savory red wine.
Taco Tuesday – Pecorino from Marche or Abruzzo. A fresh, mineral white wine, perfect when you want a little acidity with your meal.
Apple Pie – Moscato d'Asti from Piedmont. A sweet but balanced, slightly sparkling white wine with lower alcohol content.
The extensive history and variety of Italian wines make them worth exploring. The Italian culture and passion for winemaking are evident in the quality. All you need is a little knowledge and an interest in expanding your tastes! I hope my dip into it today has helped fuel your interest.
To learn more about the wine producing regions of Italy, their grape varieties and PDOs, have a good look around the Extraordinary Italian Wines website. Their social media pages are also full of useful info from history and heritage to modern winemaking techniques.
Italian wines Facebook: https://www.facebook.com/ItalianWinesUSA/
Italian wines Instagram: https://www.instagram.com/italianwinesusa/
Italian wines Twitter: https://twitter.com/italianwinesusa
There is so much to explore in Italian wines, how much you take on is up to you. Enjoy your Italian wine responsibly. "Saluti!"